Welcome to Triad Outdoor
Who We Are
Triad Investment Company is a family owned North Carolina Corporation located in Greensboro. We have been doing business in the Piedmont-Triad area of North Carolina since 1965. Our company is a commercial real estate brokerage & development firm and an outdoor advertising company. Our outdoor advertising is handled by Triad Outdoor Advertising, a division of Triad Investment Company. Our first billboard went up in 1972.
Our Triad Area Billboard Locations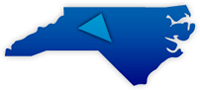 We have quality billboard locations in seven Piedmont-Triad counties with over seventy-five different outdoor advertising clients. All of our billboard structures are located adjacent to in the Interstates or major divided US Highways. The structures themselves are neat, clean, well kept and illuminated. All of our structures are bulletins most measuring ten feet by forty feet. Leasing terms range from one month to two years.
Please contact us today for availabilities.
Billboard Advertising Coverage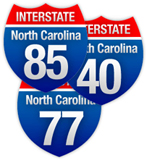 We offer excellent coverage in the Piedmont-Triad/Greensboro, NC market with locations on Interstate 40, By-Pass Interstate 85/40, US 220 (Future I-73), and Business 40 & 85. Triad also has numerous locations along Interstate 77 starting at the Mecklenburg County line (Huntersville/Mooresville area) going north through the Statesville area into Yadkin County, NC. We also have locations in the Davidson County area near Lexington on US 52 and in the Burlington area along Interstates 85 & 40.